My layout has become a bit smaller in size, but I'm told it has certainly gained in overall allure. The previous two-level landscape has now been turned into a single level layout that can best be described as 'a pretzel inside of a dog-race track'. Catering to both sides of the points/no points divide, the inner track provides hours of joy for the shunters, while the outer track allows uninterrupted running at speed.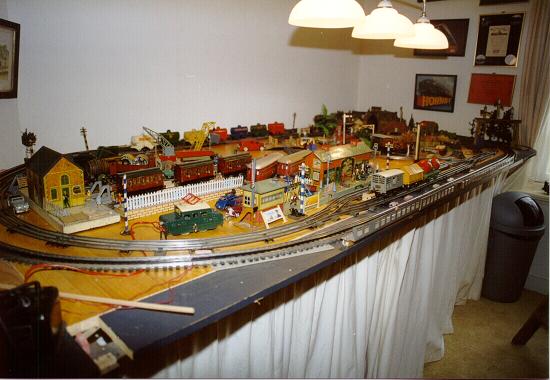 For the Dutch HRCA AGM, my smoking parlour has been turned into a dealing room for the day, where I have set up a selection of my trading stock.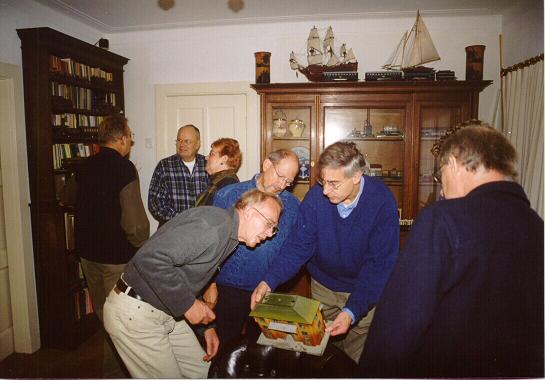 Fellow-member Niek van Ees brought along his newly-acquired No. 1 Tank, and wasted no time in giving it a go on my layout.