My train room. As you can see from this picture, I try to reflect the 30's with my Hornby 0-gauge layout. On the layout, all the accessories are electrically lit. I do still have a large part of my collection neatly sitting on shelves beneath the layout, but many items have now found a permanent place on the layout.
At one side of the layout two glass cabinets are integrated beneath the loco shed. For running the 3-track layout, I use DC Bench Power Supplies.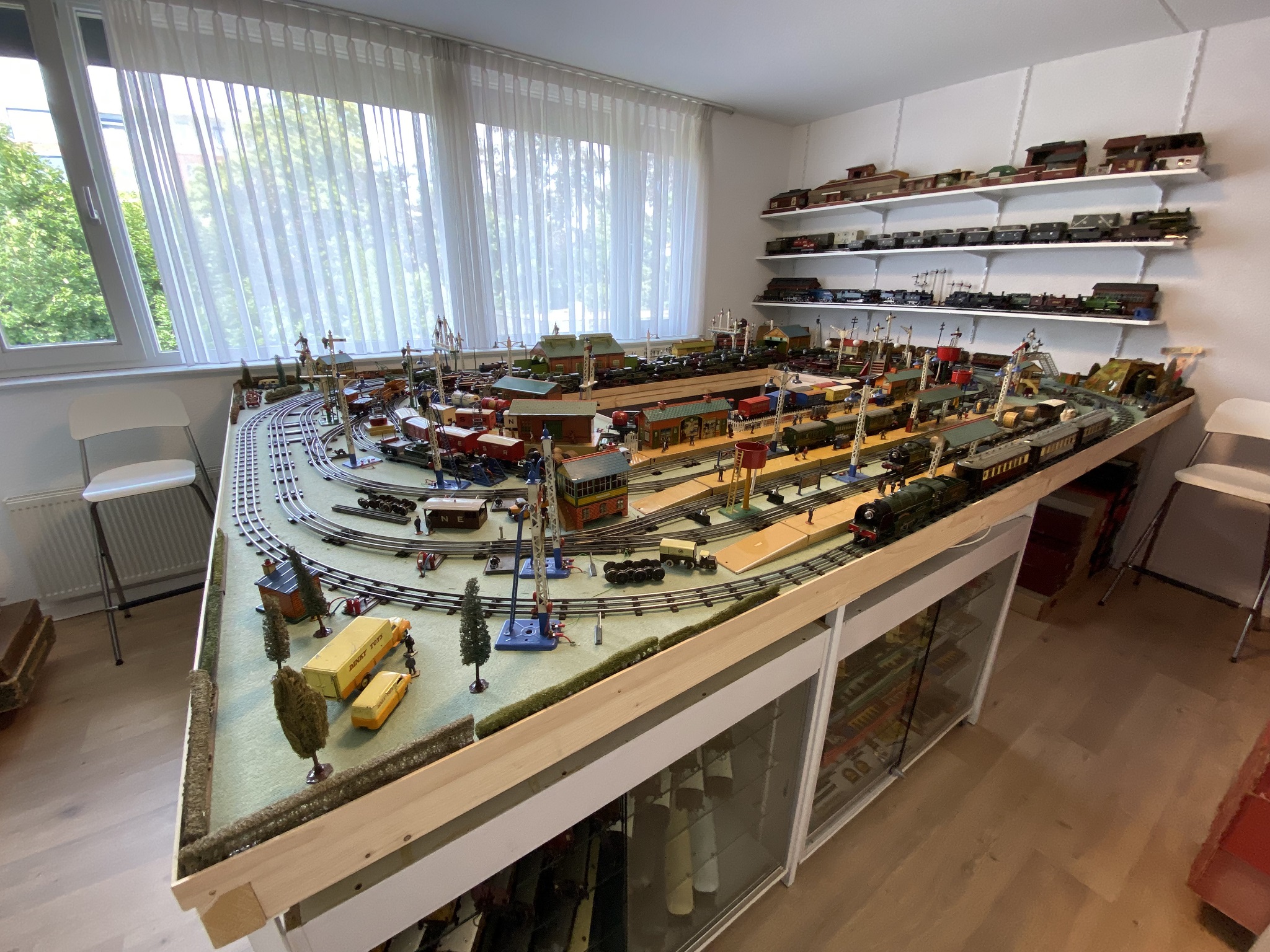 A closer look at the station area. No. 2 Windsor Stations with Windsor Island Platforms and Platform Extensions. All from the 1929-1933 period.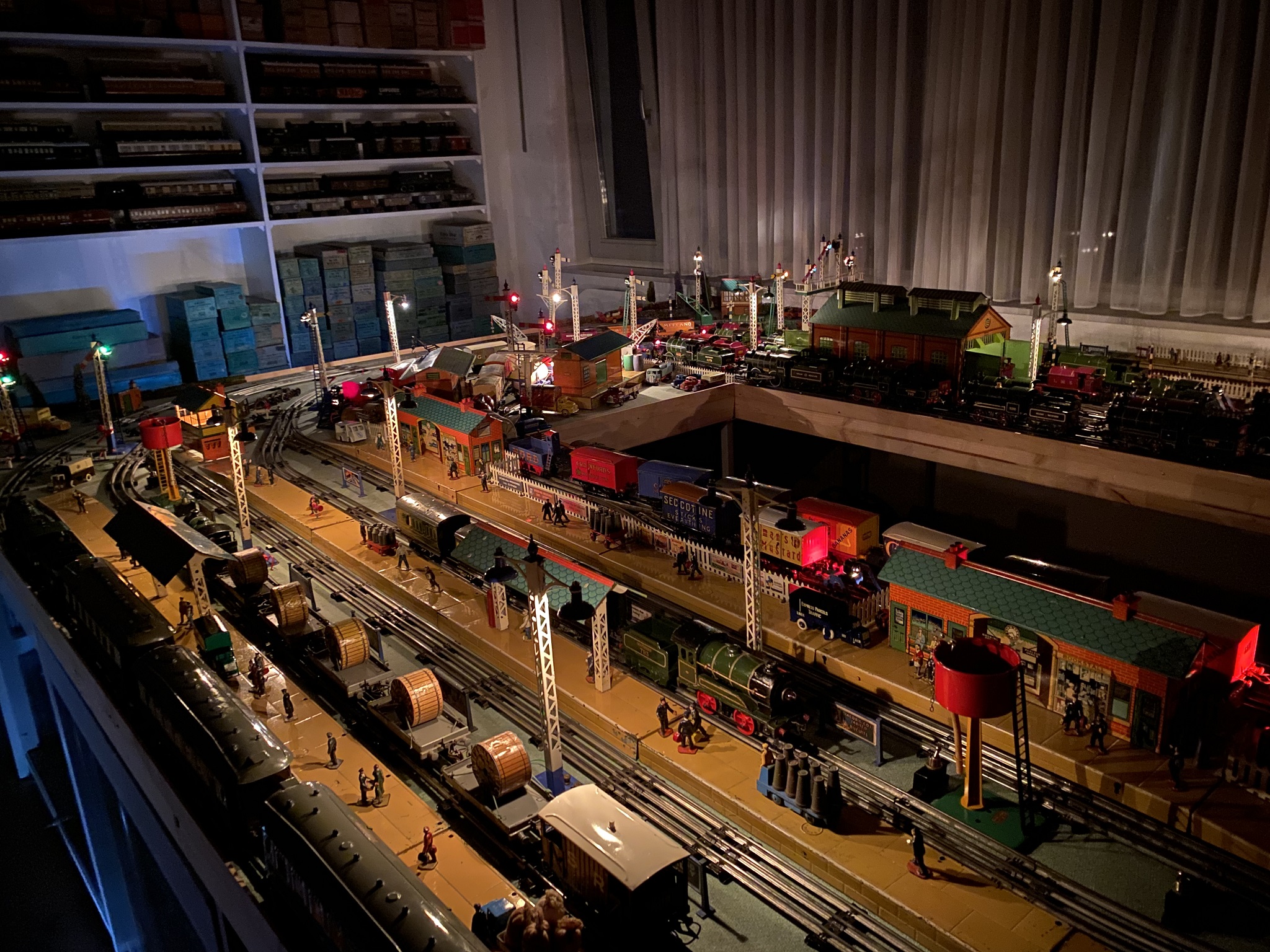 The loco depot with all pre-war standard versions of the electric Hornby 4-wheel locomotives as the E120 Special, E120/E16, E020/E06, E120 Special Tank, E120/E16 Tank and EM320/EM36 Tank.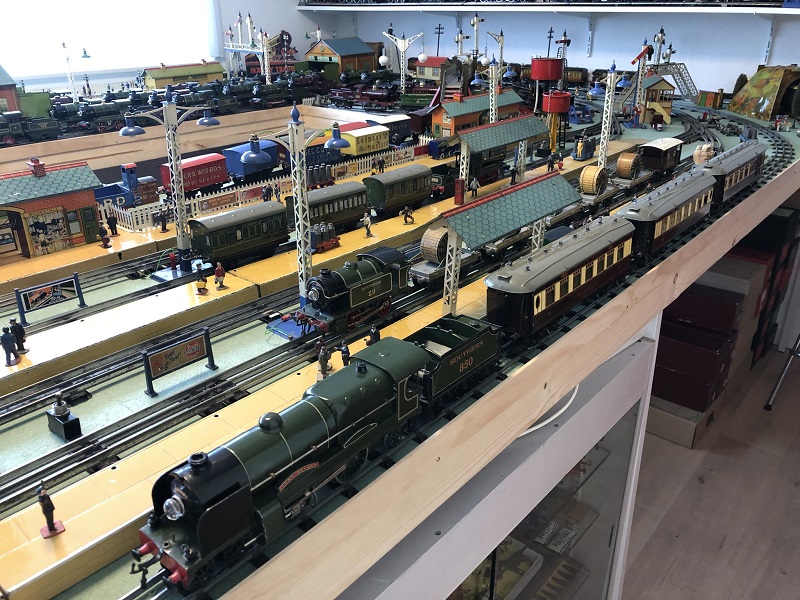 A closer look at the loco depot.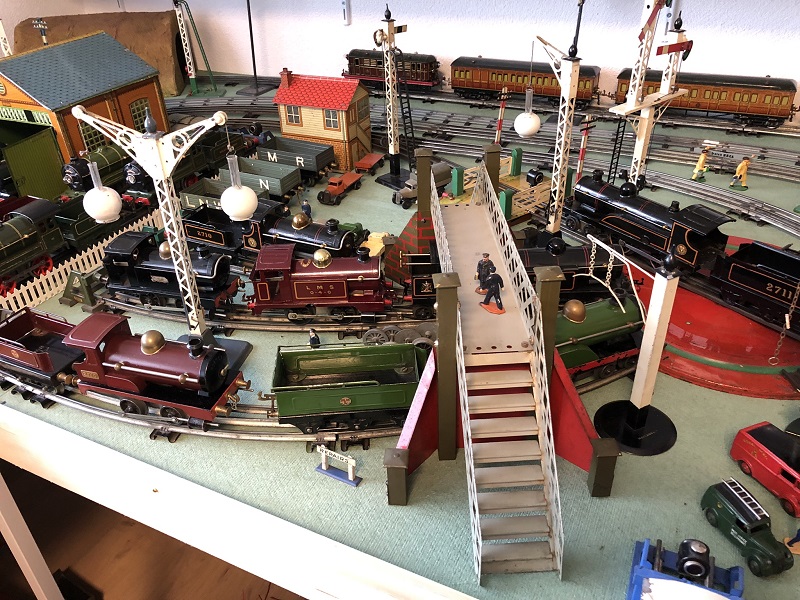 This is why they call me a cardboard freak. Most of the items in my collection are with their original boxes. The boxes are part of the display in my train room. These shelves are stacked with boxes for coaches and boxes for accessories.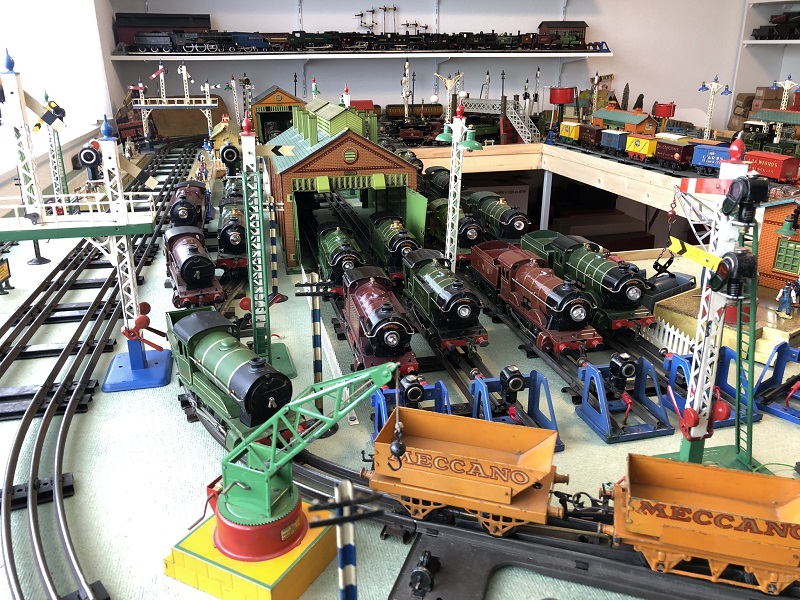 A separate museum loco depot is built up with early Hornby locos and is using the Hornby Control System. The 3 running tracks are made with double track (outside 2). For all the other tracks, I have used post-war French tinplate track with level sleepers.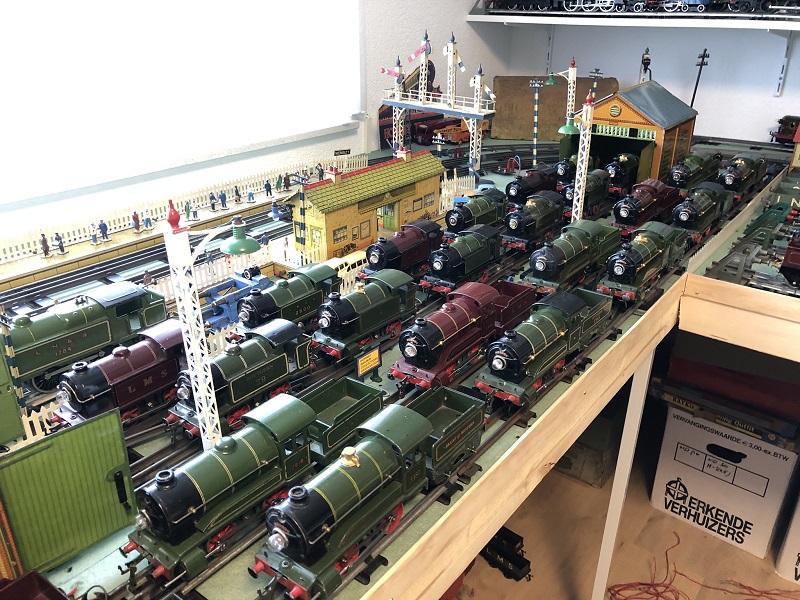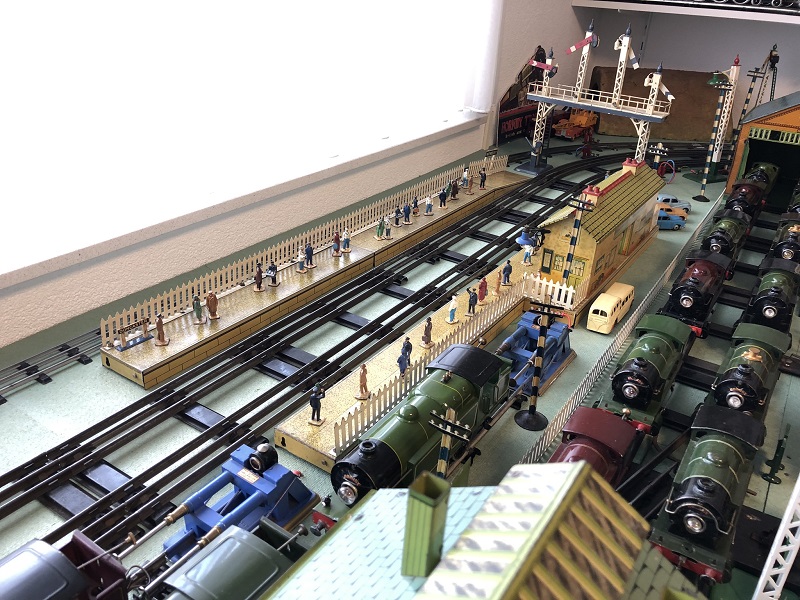 I like the tiny details of the vintage Hornby 0-gauge range. The electrical accessories, as the No. 2E Double Arm Signal and the 2E Signal Cabin, are connected to the rails using the original Hornby earthing/bonding clips. For the Track Connecting Plates, I use the original red Meccano plugs.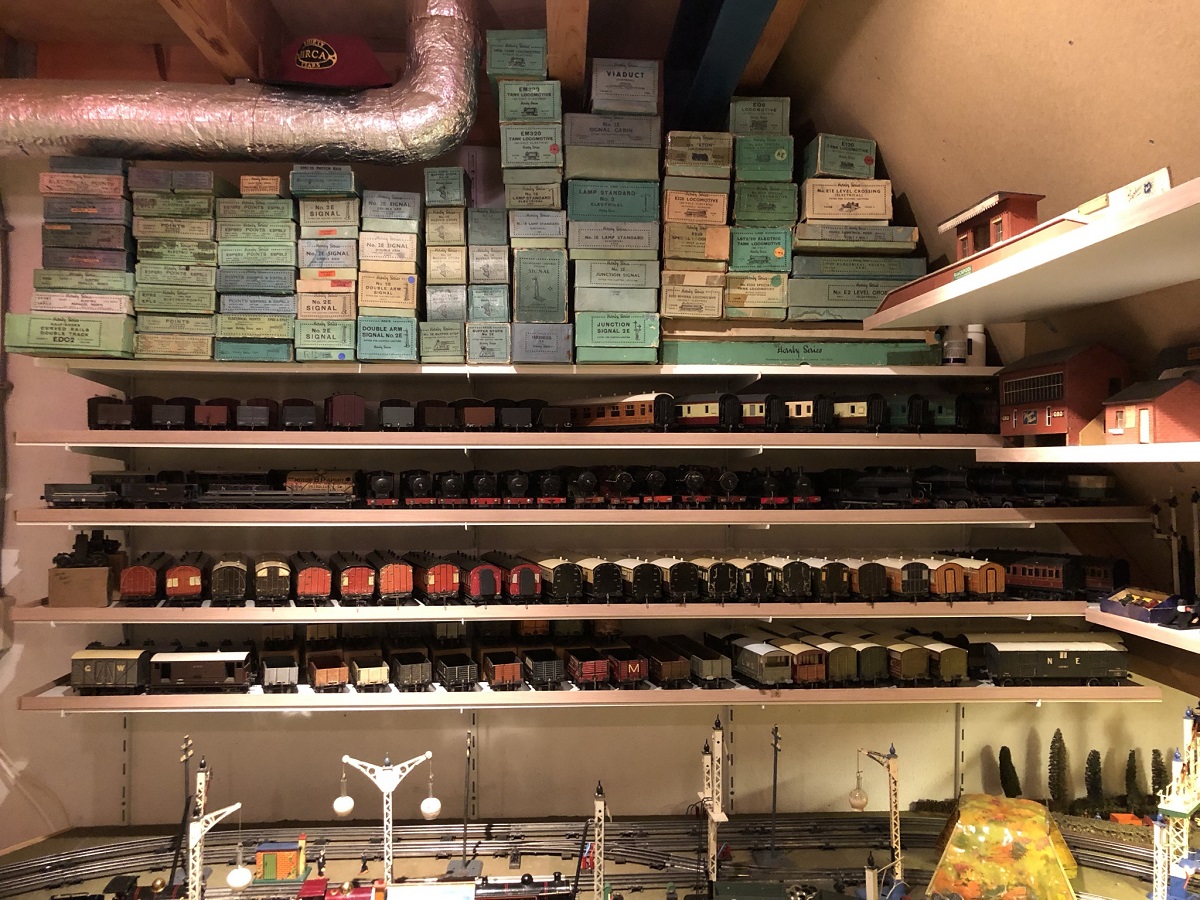 Next to Hornby O-gauge, I started collecting items of the Leeds Model Company too. These items found a place above the layout and below the boxes for the Hornby electric items.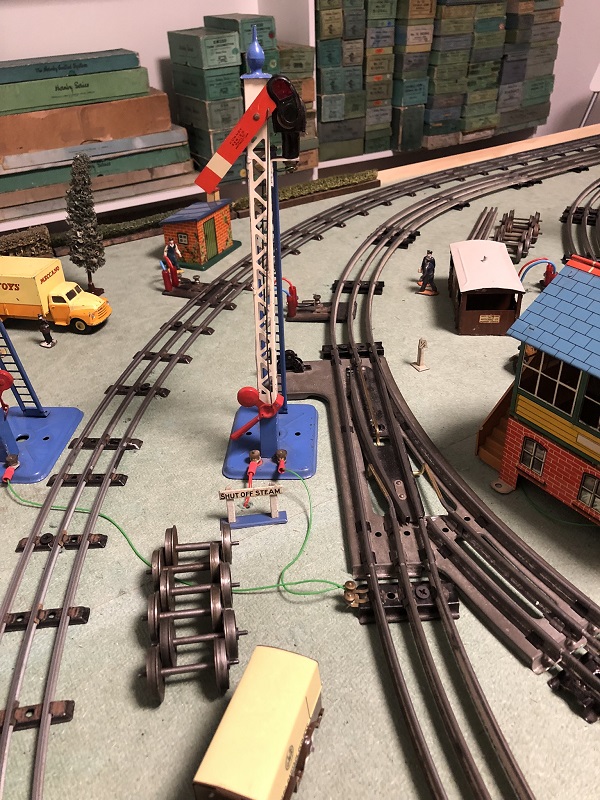 Most of the Hornby private owner wagons.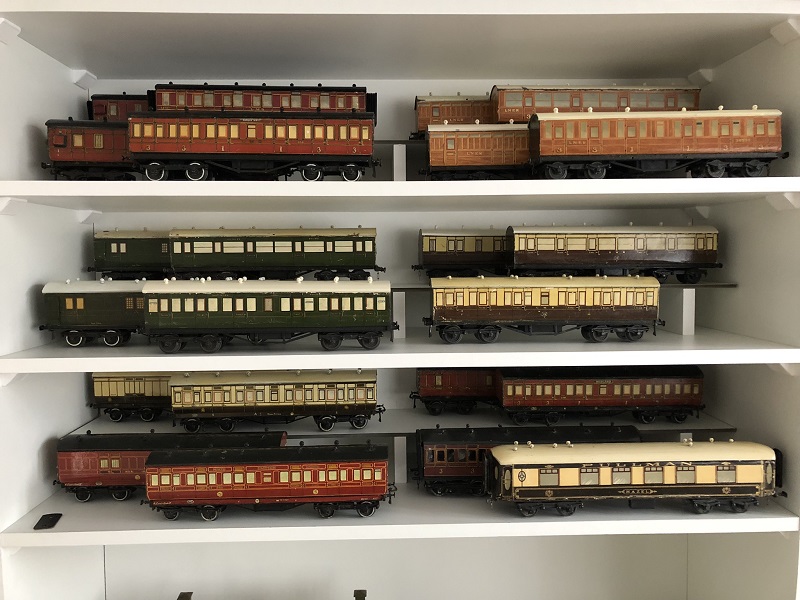 A corner of the layout has a small campsite, made up with the Hornby hedges and trees and with some Dinky Toys.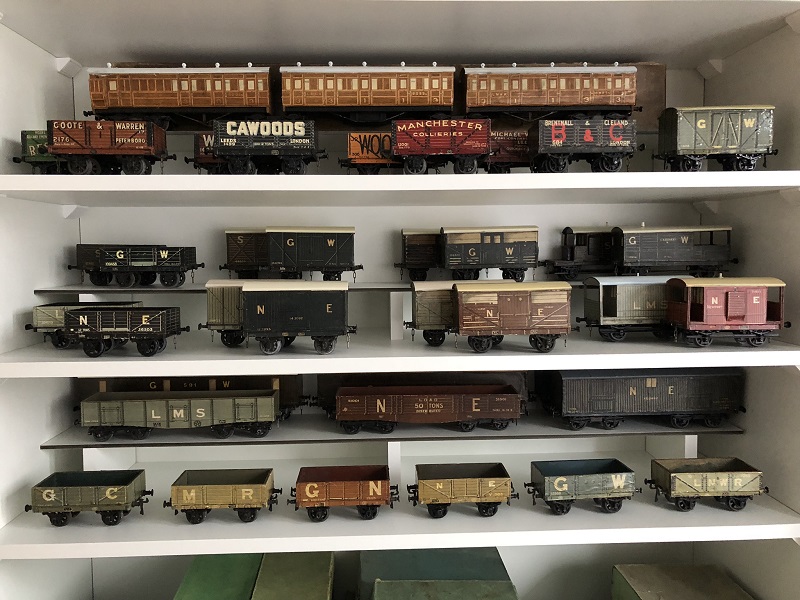 I also have some modern O-gauge locomotives to use on the layout.